This article is part of our blog series that aims to provide insight into how building and lighting design will change in a post-pandemic world. In "5 Multifamily Building Design Trends Post-COVID", we compile the most important trends from leading firms, Omgivning, Gensler, JLL, CBRE, and ARUP, that design-build teams should consider leveraging when building the multifamily buildings of the future.
—
The COVID-19 pandemic has forced people to reevaluate how they live and for building owners, to reconsider how multifamily properties are to be structured. Residents have new priorities – such as the health and wellness of their families and friends – which they demand from the places they inhabit. As such, residential building design will have to change, employing creative strategies, technologies, and methods to meet residents' needs. Here are five key trends we are seeing that building owners, residents, architects, and designers should keep in mind when developing their next multifamily buildings:
Resident Wellbeing
Like workplaces, wellbeing is a trend that will influence multifamily building design in the upcoming years. Especially in light of airborne transmission risks, indoor air quality will be a primary focus for all design-build teams. Smart building owners will leverage air filtration systems or HVAC disinfectant systems, like UV Angel's Clean Air Treatment System, that purify the air and contribute to a safe and healthy indoor environment. To double the sanitation efforts and help put residents at ease, owners should also consider installing UV lighting, such as Acuity's new 222nm far-UV lighting, which has proven to be safe even in occupied rooms. Another strategy to foster resident wellbeing is through human-centric design. Architects and designers will see a higher demand for balconies, circadian lighting, and biophilic elements in the multifamily homes they design. These design elements will help decrease stress, boost productivity, and foster a positive experience among residents who work from home or stay indoors.
Home Office
Although the office continues to be the primary place employees want to work from, more people have been adopting the hybrid work model, choosing to work from both the office and their homes. Given this, prospective residents will find themselves looking for multifamily units that offer them the space they need to achieve a productive work environment. The traditional unit floor plan will undergo renovation; architects and contractors will add extra square footage or experiment with new structures to fulfill remote workers' demands for a home office. Although it should cultivate wellbeing and productivity, the home office will most importantly need to be fitted for virtual collaboration. Going beyond a small desk, the workspace will require appropriate storage, acoustic privacy, access to ample daylight, and a door to close off the section when not in use.
Outdoor Spaces
The need for social distancing and natural ventilation is driving the revival of large open areas within multifamily buildings, past the traditional open-air rooftops. One innovative concept is the "Light Court," which Omgivning explains as an open area in the middle of a floor plan that allows natural light and fresh air to connect residents to the outdoors. Amenities will also be reimagined for the outdoors to create distanced activations. For example, design-build teams will see more "hybrid" gym facilities with floor to ceiling doors that connect the indoors to the outdoors so residents can exercise from a safe distance. Other outdoor amenities include shared open-air porches and smaller park-like settings that create spaces for shared collaboration or mental rest without being confined in a room.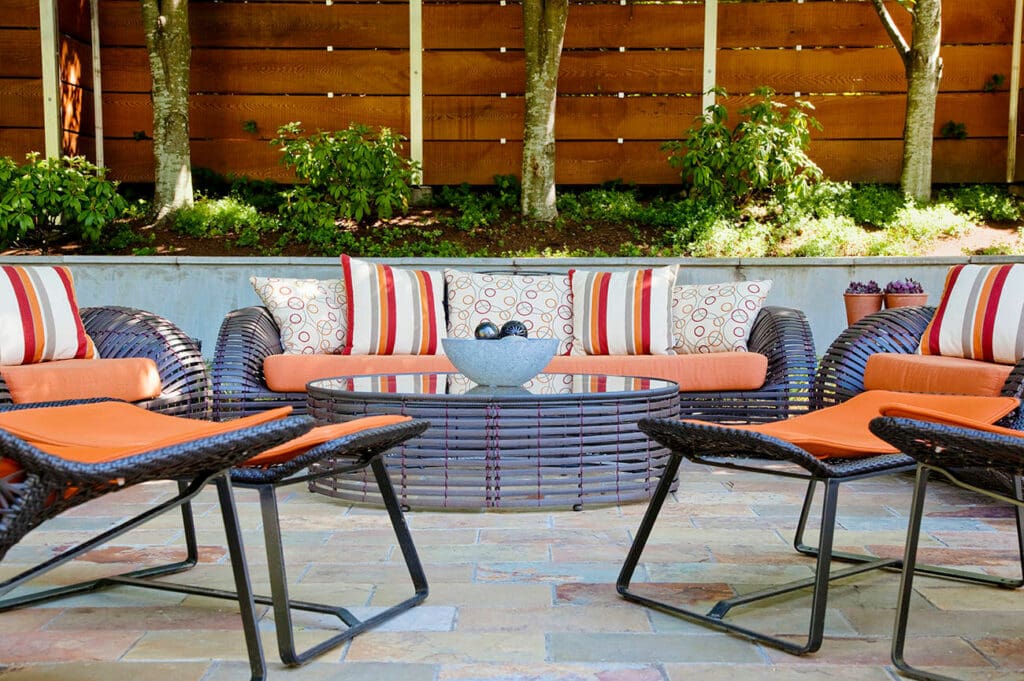 Flexible Amenities
The old "business center" amenity model – typically designed as a single room with tables and outdated computers – is no longer stimulating enough to nurture productivity. In future residential buildings, all amenity areas will serve as a co-working space to broadly cater to remote working residents. All amenities and facilities must have access to a strong wireless connection, be fitted with working power outlets, and offer varying privacy levels. Think of a standard lounge room with a kitchen that functions as a meeting room during the day and an intimate community gathering place at night. Building owners, architects, and designers will need to get creative and modify these standard amenities to be flexible to today's residents' needs.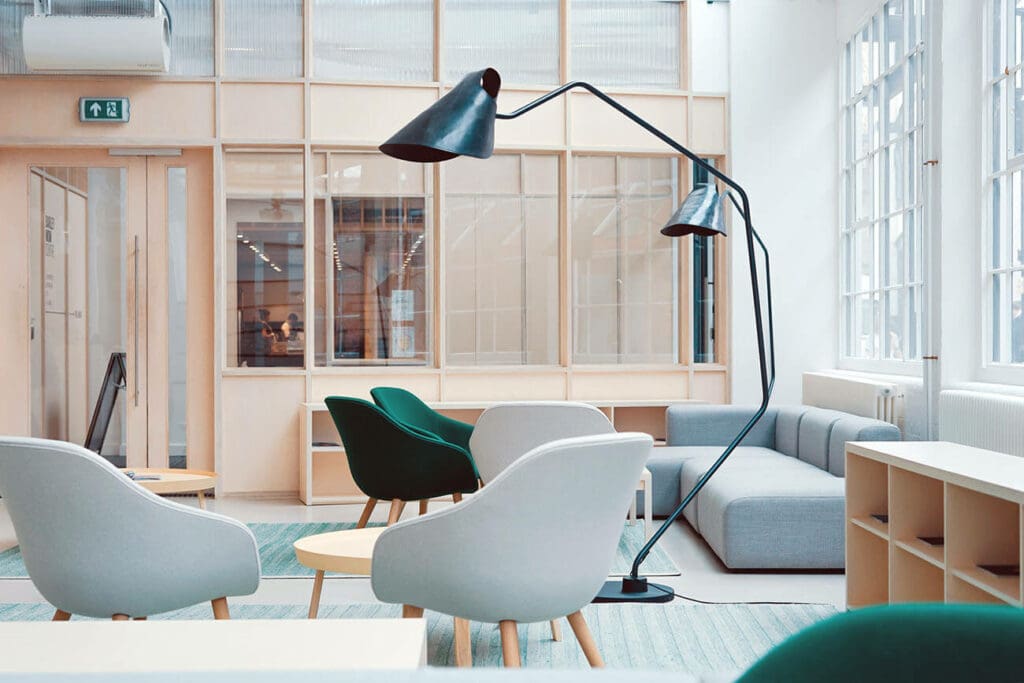 Technology Infrastructure
In the digital transformation era, multifamily buildings will need to leverage technologies that automate and reduce the need for human touch. First and foremost, property owners should ensure that their infrastructure supports 5G technology and high bandwidth demands to accommodate those working from home. Contactless technology will also see widespread adoption within multifamily buildings. Contractors can expect to see more installations of automatic sliding doors and doors that unlock using phones or facial recognition. A subset of contactless technology, these buildings will increasingly leverage sensors for trash chutes, HVAC, and lighting systems to limit human touch.
Bottom Line
As a result of COVID-19, it is clear the way people live and interact with the spaces around them has changed, with more demand to focus on wellbeing, productivity, flexibility, and innovative technologies from their multifamily residences. So, property owners will want to look for designers, architects, and contractors who will account for these significant areas when approaching the design-build process in a post-pandemic world. Those who do will have the chance to create a residential community that not only will foster safety and productivity among residents but also find success in the years to come.