This article is part of our blog series that aims to provide insight into how building and lighting design will change in a post-pandemic world. In "4 Healthcare Facilities Trends Post-COVID", we compile the most important trends from leading firms, Gensler, JLL, and ARUP, that design-build teams should consider leveraging when building the healthcare buildings of the future.
—
The COVID-19 pandemic has compelled populations around the world to reevaluate how healthcare buildings are structured. Just last year, we saw how the pandemic overwhelmed our healthcare system and its facilities. Without the proper preventative measures, we may not survive another epidemic. As such, healthcare building design has to change, utilizing more flexible strategies, new technologies, and procedures to meet the needs of doctors and patients. 
Here are the trends that building owners, architects, and designers will need to consider when constructing healthcare facilities post-COVID.
Flexibility
The pandemic has played a big part in changing the perception of a healthcare facility's design. It has clearly shown the need for resilience and helped reveal the vulnerabilities and flaws that healthcare facilities overlooked. The traditional layout of a healthcare building must be reimagined with a design focus on adaptability and flexibility. Architects and designers must construct a flexible design that is more resilient and sturdy for the future. Healthcare facilities need better space management to cater to both patients and non-patients for when the unexpected occurs. The healthcare facility design should include more space between patients and non-patients by either adopting convertible rooms or multifunctional care units to create comfort in hospitals. The conceptualization and design of architectural areas should allow easy rearrangement of the room without interfering with the service delivery of a health facility. For example, cross corridor doors and flexible partitions can convert single 24-bed units to be rearranged to create two to three times that amount.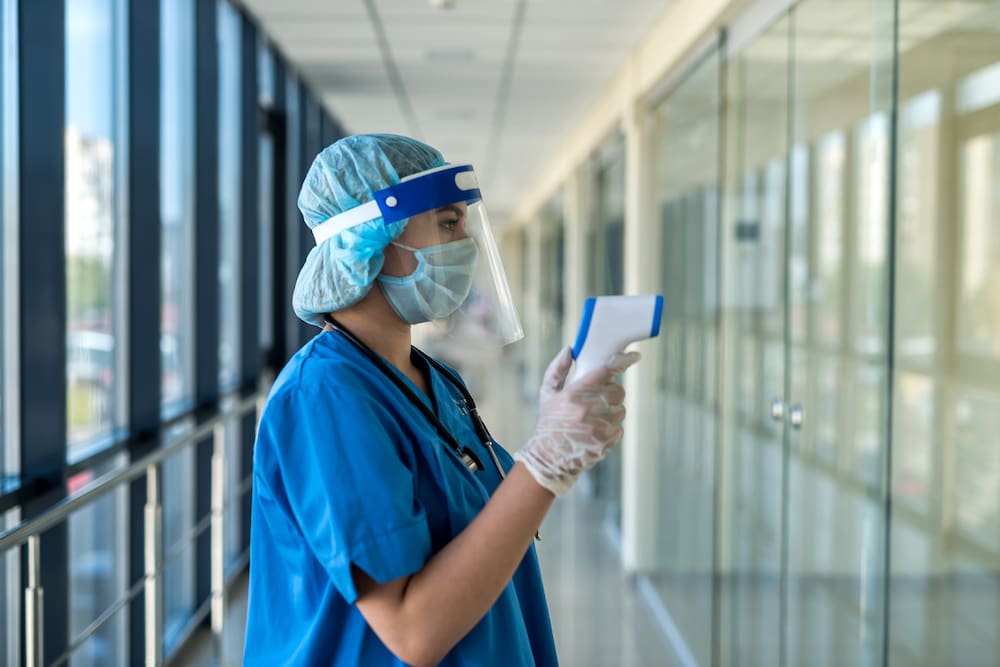 The New Models of Care
COVID-19 has redefined safety. It has prompted the health sector to adopt and combine various aspects to maintain a high volume of patients in hospitals in a healthy environment. With safety held at stake, healthcare facilities need to embrace humane healthcare that promotes mental wellbeing through lighting design and purposeful spaces. Think about installing UV lighting, like Acuity's 222nm far-UV lighting – which has been proven to be an effective disinfectant and non-harmful to occupants – in healthcare facilities. Additionally, adding UV to air filtration systems is another step that can help purify the air and help assuage the fears of staff and patients. Some other ways designers and contractors can help promote humane healthcare is to use biocidal surfaces that prevent the spread of infectious diseases, create outdoor and open-air waiting areas to minimize person-to-person contact, and incorporate biophilia and circadian lighting that help with staff and patient moods. 
Intelligent Hospitals
Touchless technology, such as touchless trash cans and dispensers, sanitization stations, and automatic doors, are no longer optional; it is a necessity, especially in healthcare. By keeping contact to a minimum, touchless technology allows healthcare facilities to be safer for patients and staff. Designers and architects working in the post-COVID-19 landscape must start integrating them in healthcare facilities. Going beyond touchless tech, infrared fever-detection sensors and digital master planning should be used to detect crowding in hospitals, virus contact tracing, patient health performance, and fast diagnosing of the virus in a human body. The Internet of Things (IoT) will play a critical role in tracking medical equipment and devices as well as patients or movement throughout the healthcare facility. Integrate automated systems and sensors to get a full picture of everything happening in the facility so that staff can be more efficient and productive. Enlighted's IoT platform not only creates an IoT infrastructure in the building by installing wireless sensors within light fixtures, but it also uses open industry standards and data APIs to integrate seamlessly with other healthcare applications and systems. These innovative digital solutions combined with purposeful spaces promote personalized, receptive, and successful care.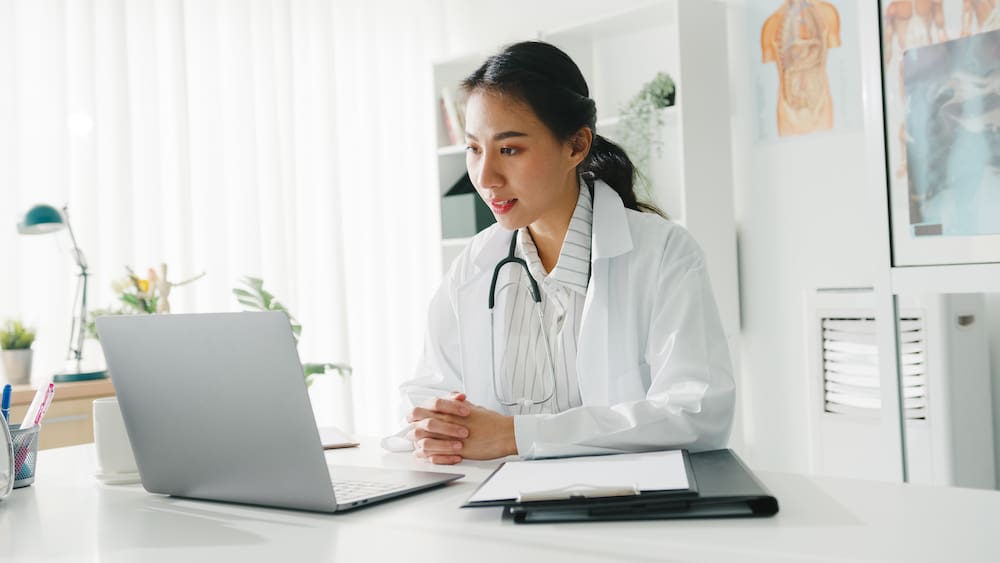 Telehealth 
For those who aren't familiar, telehealth is a live video interface between patients and doctors that offers virtual patient monitoring, and digital storing and forwarding of patient data. With telehealth on the rise, designers must take into consideration the emotional aspect of patients who are anxious to go back to physical hospitals and healthcare facilities. All healthcare facilities must keep this in mind and provide ergonomic spaces for staff that facilitate telehealth efforts. Not only should these facilities be soundproof, secure, and prepared for 24/7 operations, they should also have high-quality audio and visual equipment. Additionally, these facilities must be able to be reorganized efficiently into an assortment of room sizes contingent on the percentage of digital health visits. Since telehealth providers have little to no physical contact with patients, it will be essential for them to have access to spaces that encourage movement and social engagement. Try incorporating fitness rooms, terraces, balconies, and windows in your telehealth facilities so that staff won't feel confined in one space for the entire day. 
Bottom Line
Because of the pandemic, there have been shifts in what is needed from healthcare facilities. It is clear that there has been more demand to focus on flexibility, innovative technologies, purposeful spaces, and productivity from the public. With this in mind, healthcare facility owners will want to find designers, architects, and contractors who will consider these areas when tackling the design process in a post-pandemic world. This will allow for improved efficiencies and productivity within the healthcare system for years to come.