This article is part of our blog series that aims to provide insight into how building and lighting design will change in a post-COVID-19 world. In "4 Office and Workplace Trends Post-COVID", we compile key office trends from leading firms, including Gensler, JLL, and CBRE, that design-build teams will need to be aware of when designing future workspaces.
—
Only 12% of employees want to continue to work from home; the other 88% want to go back to the office. The workplace still matters in a COVID-19 world, but changes need to be made. New strategies, technologies, and designs have to be adopted if building owners want to safely bring back people into the office. So, what will the future of the workspace look like for employees to return? And how will this affect architects, contractors, and building owners moving forward?
Here are the changes that building owners, tenants, architects, and designers will need to adapt to as we transition into a post-COVID workplace.
De-Densifying the Office
Offices will need to be de-densified to promote a sense of safety and wellness to encourage employees to return to the office . The traditional layout has to be reimagined and it will be up to the design-build team to find a solution. This can include new furniture arrangements or a totally new floor plan, but all designs must revolve around a central idea: opening up the space without physically adding to the square footage. General contractors are seeing newer office floor plans that create fewer linear aisles to reduce overlapping foot traffic and respect social distancing. And within clusters of workstations, stations that provide ease of mobility and flexibility are replacing the traditional square cubicle. Architects are leveraging designs like rotating 90-degree workstations, honeycomb-shaped stations, and pinwheel designs where desks are installed in different directions to distance users without adding to the footprint.
Focus on Employee Wellbeing
In addition to physical wellbeing, the new reimagined workplace has to be designed with employee mental health in mind. Architects looking to design in a COVID-19 world are expected to adopt a sensory-driven approach to design, a design thinking process that focuses on employee psychological safety. Future workspaces are seeing a rise in private areas decorated with calming colors for mental breaks, furniture made with naturally antimicrobial materials, and ceilings equipped with 222nm far-UVlighting to kill viruses throughout the day. UVC has proven to be an effective disinfectant, and contractors will start to see more installations of Acuity's new line of 222nm UVC products and UV Angel's Clean Air Treatment System in their buildings to reduce employee anxieties around virus transmissions.
Not surprisingly, designing for outdoor spaces, like roof decks and terraces, will become a priority for many future office projects. Outdoor spaces allow employees to work with fresh air and enable social distancing, so design teams will need to find ways to seamlessly connect indoor and outdoor areas. Biophilia, an approach that incorporates natural sunlight and plants, and circadian lighting will both be heavily utilized as well to decrease stress, improve mood, and enhance creativity.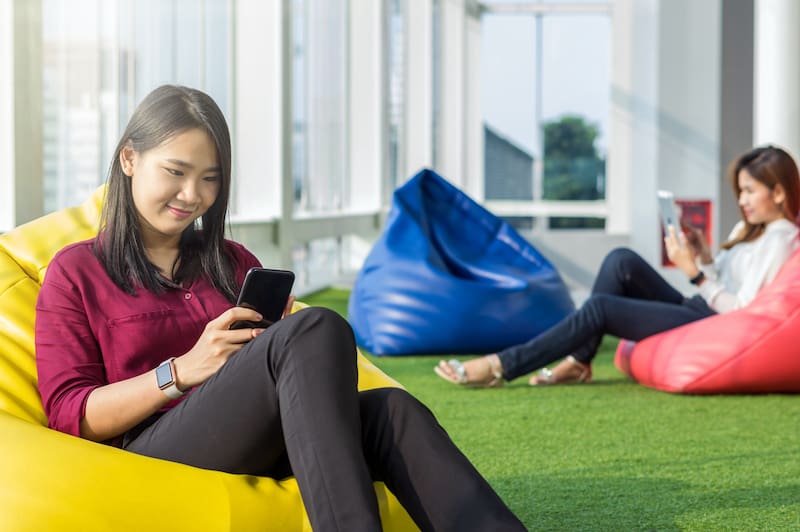 Hybrid Work Office
The hybrid work model is driving the demand for a hybrid work office, a hub where both remote and non-remote employees can work together. With the role of the office changing to be more collaboration- and productivity-focused, the future of the workplace will see rise to a wide range of activity-based spaces. Contractors are already seeing building owners transforming rooms into additional shared collaboration spaces, such as meeting rooms and whiteboarding or brainstorming areas, to empower employees and drive greater productivity. Not only that, these areas are getting retooled for digital collaboration and videoconferencing. This means enhanced lighting and high-quality audio systems to ensure smooth virtual meetings will see a huge jump in the upcoming months.
Tech-Enabled Office
Limiting contact is essential to limiting the risk of transmission in the physical workspace. So, contactless smart technology will be heavily incorporated into the workplace. Instead of touching buttons to open doors, waving a hand will be enough to trigger an automatic door in an office space. Rather than using a shared device to book a meeting, speaking to a virtual assistant will set up future meetings. Soon, employees will have the power to control their workplaces' lighting, temperature, and AV equipment through a mobile app directly on their phones.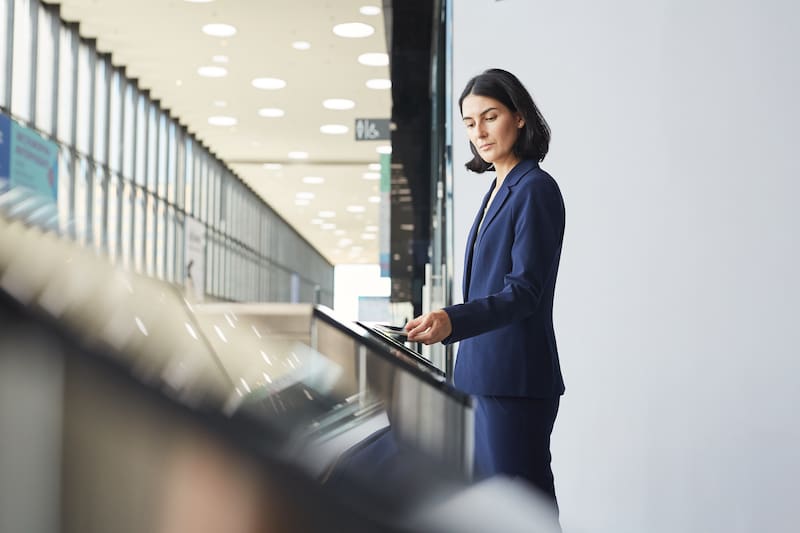 Bottom Line
Architects and general contractors are already seeing workplaces being renovated to align with pandemic best practices. Mandating masks and adding hand sanitizer stations are no longer enough. The traditional workplace design must be transformed entirely before a safe return to the office can be fully realized. Designers, architects, and contractors will need to collaborate on all stages of a design-build process to create an entirely new strategy – one that caters to both safety protocols and employee wellbeing. In the upcoming months, design-build teams with forward-thinking and innovative solutions that address the complex challenges of COVID-19 will have the opportunity to stand out.